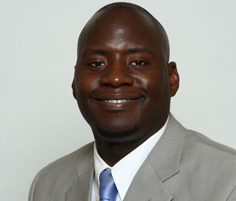 Zickeyous M. Byrd, Ed.D
Conecuh County is thankful for the many opportunities we provide for our students: pre-k, advancement placement, career technical programs, dual enrollment, advanced technology, extracurricular activities and programs, the humanities, and junior ROTC, as well as thoughtful, caring, and motivated leaders, teachers, and support staff. Our teachers and leaders are dedicated to ensuring that students are prepared for their chosen college or career pathway. Realizing this goal and our commitment to our students, we are proud of our strong partnerships with stakeholders who embrace and support our schools.
The Office of Curriculum & Instruction manages the curriculum and ensures that both teaching and learning are taking place. CCS follows Alabama Department of Education guidelines, teaching standards, and state approved curriculum.
We are here to help students learn. Our focus is to prepare the students for success after leaving our system.
The relationship between curriculum and instruction is very close. Curriculum is essentially a design, or roadmap for learning. Therefore, it focuses on knowledge and skills that are important to learn. Instruction is the means by which learners can achieve. To meet the needs of the 21st century learner and achieve the student outcomes, teachers must:
Adopt a 21st century curriculum that blends thinking and innovation skills; information, media, and ICT literacy; and life and career skills in context of core academic subjects and across interdisciplinary themes

Employ methods of 21st century instruction that integrate innovative and research-proven teaching strategies, modern learning technologies, and real world resources and contexts.
Example Guidance Documents for the 2017-2018 Curriculum Frameworks
---